Radio Gyan Vani
Favorite
Share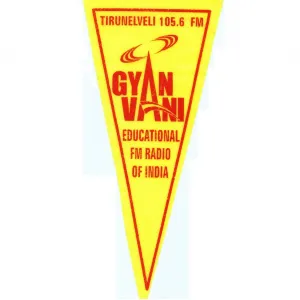 [
மாணவர்களின் படைப்பு திறமைகளை வெளிப்படுத்தும் மேடை
]
The first Gyanvani station was inaugurated by the Minister for Human Resource Development, Dr. Murli Manohar Joshi, Government of India on the 7th November, 2001 in the city of Allahabad.

The programmes are broadcast 8 hours a day including one hour of phone-in teleconferencing. The interactive sessions are being shared by IGNOU, Rajshree Tandon Open University, Agricultural Institute, Indian Institute of Information Technology and others.

A test transmission was also started from Gyan Vani Bangalore. This is broadcast for 4 hours daily.

Further stations are proposed to be inaugurated at Coimbatore, Vishakhapatnam, Lucknow and Bhopal. Downlink facilities for Gyan Darshan and Training and Development Communications Channel are to be extended to more and more institutions through an ambitious plan of IGNOU. IIT, Chennai has also joined Gyan Darshan as a partner institution and has already supplied 100 hours of video lectures delivered by top-notch experts from the institute. Following Gyan Vani, Gyan Darshan and Gyan Vahini channels are also being contemplated. All these would converge to form Gyan Bharati.

Currently, Gyan Vani Allahabad is broadcast on a frequency of 107.4 MHz and Gyan Vani Bangalore is broadcast on a frequency of 107.6 MHz.

Educational FM Radio of India.
91-11-29532163
Electronic Media Production Centre (EMPC), Maidan Garhi, New Delhi, India 110068
https://iop.ignouonline.ac.in/onlineServices
update station