Big Radio
Favorite
Share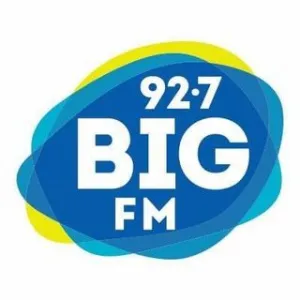 BIG 92.7 FM, India No. 1 FM Station and a Radio initiative from Adlabs Films Ltd., since its first station launch in September 2006, has expanded at a phenomenal pace creating history by launching its 45 station network in 18 months, including an FM station in Singapore. Having completed its goal of a pan India presence spanning across 45 cities, 1000 towns and 50,000 villages to reach 200 million Indians across India, the brand is now looking towards expanding to more cities within the country as well as overseas. The brand has taken FM as a medium of entertainment beyond the metros, to virgin markets, offering consumers and advertisers a new experience of this medium of entertainment. Within a short span of time with distinctive content and innovative promotion, BIG 92.7 FM has established leadership in the FM space and firmly laid the foundation for an exciting future ahead.

Is a nationwide private FM radio station in India owned by Indian businessman Anil Ambani. It broadcasts at 92.7 megahertz.
Currently, it covers 44 cities. This is the only private FM radio station which is being broadcast from Srinagar and Jammu in Jammu & Kashmir state. It has made an announcement to invest Rs. 4,000,000,000 dedicated to transmission equipment, infrastructure and licensing; which would make the proposed network the largest ever.
From July 1 2008, Big FM started broadcasts to Singapore, the first city outside India to become part of the Big FM network. In Singapore, it is operational from 5 PM to 8PM daily on FM 96.3 'The International Channel' under the name of 'BIG Bollywood 96.3FM'.

BIG 92.7 FM will not just be a big brand, but a big station as well. With an investment of Rs. 400 crore dedicated to Transmission Equipment, Infrastructure and licensing, the proposed network will be the largest ever. The overall manpower strength will stand at 1000 employees nationwide. The IP protocol technology being utilized for BIG 92.7 FM has been sourced from AXIA, USA making this station amongst the first to utilize such superior gear in Asia.

BIG 92.7 FM will bring to you 24x7 unique entertainment from a highly advanced and state-of-the-art radio broadcast technology via transmitters with web based remote management capability, hot swappable power supply and power amplifier with controller card redundancy. The transmitters have the capability of back up play time of four hours of music or pre-programmed content in case of any link failure. The highlight of BIG 92.7 FM will be a web-based Media Monitoring Center (MMC) at Mumbai to monitor all the 45 stations live and provide round-the-clock hands on solutions and technical support.
+919004927927
401, 4th Floor, Infiniti Mall, Link Road, Oshiwara, Andheri (W), Mumbai-400053
https://www.bigfmindia.com/
update station