MyFM
Favorite
Share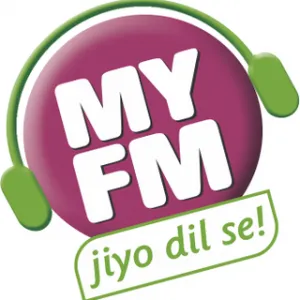 The DB Corp Limited is one of the largest media groups of the country and is the largest read newspaper group in the country with over 1.55 crore readers.

The new wave of private FM radio which started in 1999 prompted the group to make a foray in FM where the group decided to apply as a serious contender in the second round of license allotment by the Government.

In order to utilize the immense print potential of the group in some of the major cities and towns of the country, the group won the 17 licenses

Synergy Media Entertainment Limited is a wholly owned company of the DB Corp Limited who has acquired these licenses in the following cities

Madhya Pradesh :- Indore, Bhopal, Jabalpur, Gwalior

Chhattisgarh :- Raipur, Bilaspur

Rajasthan :- Jaipur, Jodhpur, Udaipur, Kota, Ajmer

Gujrat :- Ahmedabad, Surat

Punjab :- Jalandhar, Amritsar

Haryana :- Chandigarh

Maharashtra :- Nagpur

The Brand

The brand was decided as MY FM. As it is a right reflection of the one-to-one relationship with an emotional ownership of the medium with the listeners. The Brand operates at the single frequency: 94.3 over all stations.

Now the brand id is " 94.3 MY FM - JIYO DIL SE ".


The First Station

Jaipur the first station was launched on 28th May, 2006.

From that day, now we are live on 17 stations, namely, Ahmedabad, Ajmer, Amritsar, Bilaspur, Bhopal, Chandigarh, Gwalior, Indore, Jabalpur, Jaipur, Jalandhar, Jodhpur, Kota, Nagpur, Raipur, Surat and Udaipur.
079-40231943
FC-10, Film City, Sector 16 A Noida, Uttar Pradesh, India 201301
http://www.myfmindia.com/city/ahmedabad/home
update station