Radio Maria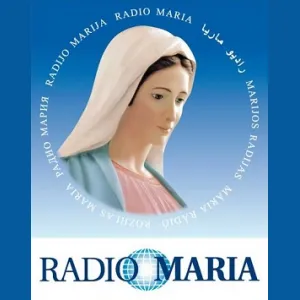 Favorite
Share
KJMJ "Radio Maria" (for "Jesus, Mary and Joseph") is an American AM radio broadcasting station in Alexandria, Louisiana where the Diocese of Alexandria in Louisiana is also headquartered and is the originating English language station of Radio Maria USA airing Catholic programming.

Originally founded in 1935 as KALB (AM), the radio sister of KALB-TV channel 5 and the former KALB-FM at 96.9 mHz (now KZMZ). The station was sold in 1995 becoming KLBG, a soul gospel formated station. At the time of KALB's founding it was originally located at 1420 on the AM band. In May 2000,it was purchased by The World Family of Radio Maria through its local supporters. Its initial broadcast as KJMJ commenced on May 25 of that same year. Afterward, a network of repeaters were established later that year which includes an FM in Lake Charles, LA and an AM in Port Arthur, TX and New Iberia, LA. An FM was acquired in Natchitoches, LA in 2002 with an FM in Anna, OH in 2006 and the recent purchase of an AM in Springfield (near Dayton, OH) making it the newest AM repeater in May 2008. Audiostreaming from its website is available for listeners outside the station's signal area.

A Spanish language program is also aired on Saturday mornings.

Father Duane Stenzel O.F.M. is national program director and on-air personality, Mary Pyper is national board president,Russ Wilson is weekend on-air technician, and Frank Hare is studio/production manager.
1-888-408-0201
601 Washington St.Alexandria, LA 71301
https://radiomaria.us/
update station